On the afternoon of September 18th, Qian Sanxiong, municipal party committee Assistant Deputy Secretary, mayor of Huzhou, came to Tunxi Town to visit YFF Cosmetics with municipal Government Secretary Xu Yanping, deputy secretary of the district party committee, district head Chen Jiang, deputy secretary of the town party committee, town mayor Peng Jianguo and the heads of relevant departments of the city.
Mayor Qian Sanxiong and the delegation have investigated Huzhou YFF Cosmetics Technology Co., Ltd., Yanyu Cosmetics Packaging Materials (Huzhou) Co., Ltd., Hanfo Cosmetics (Huzhou) Co., Ltd., they went into the workshop, look at the products, ask about the operation, and encourage enterprises to strengthen their confidence in development. The fast-track project "putting into operation" and "achieving the goal of production " requires all departments to take the "three services" as the starting point, and solve the difficulties and problems encountered in the development of enterprises, help enterprises grow bigger and stronger, and promote the city to achieve high-quality catch-up and development.
When visiting Huzhou YFF Cosmetics Technology Co., Ltd., Mayor Qian had inspected the production and operation of YFF Cosmetics, visited the workshop and talked with Mr. Cao Huixing. General Manager of YFF Cosmetics, Cao Huixing, said that he was very grateful for the support of the government and solved the difficulties in the development of the company.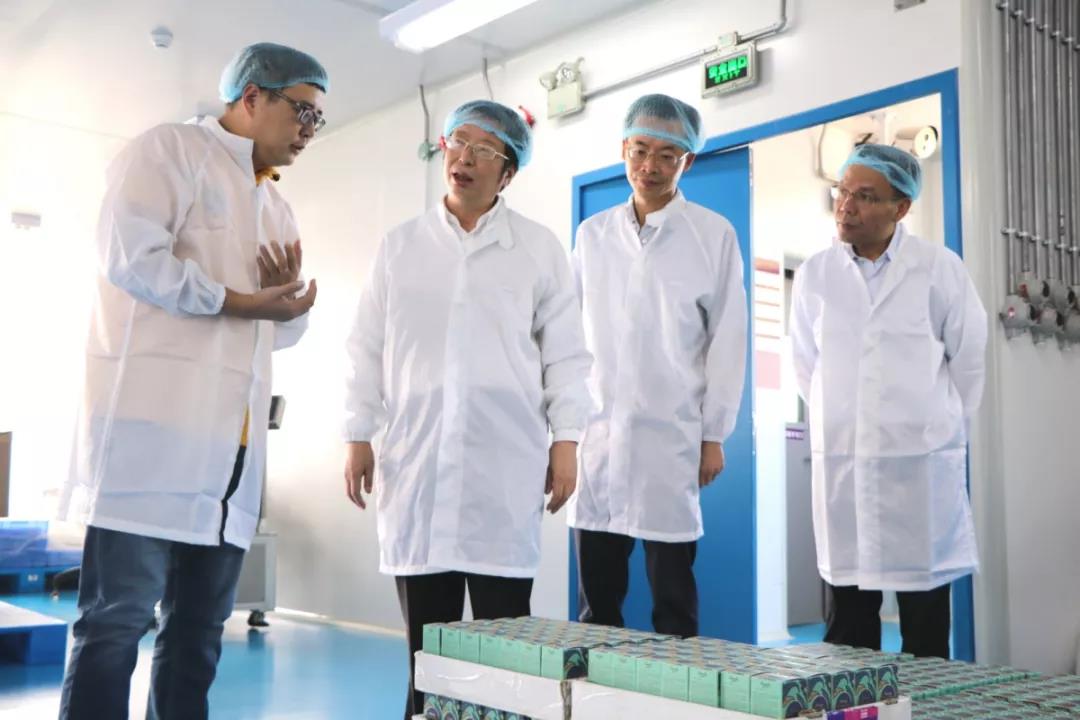 Mayor Qian and the delegation inspected Huzhou YFF Cosmetics Technology Co., Ltd. General Manager Cao Huixing accompanied them to visit the workshop and introduced the company's operation.
Manager Cao also said that this year is also a period of rapid development, which needs more stable backing and advanced innovation consciousness to accelerate the development of enterprises and brands. Therefore, YFF Cosmetics aims to achieve an annual output of 95 million bottles of all kinds of cosmetics and to build a first-class domestic fragrance products manufacturer.